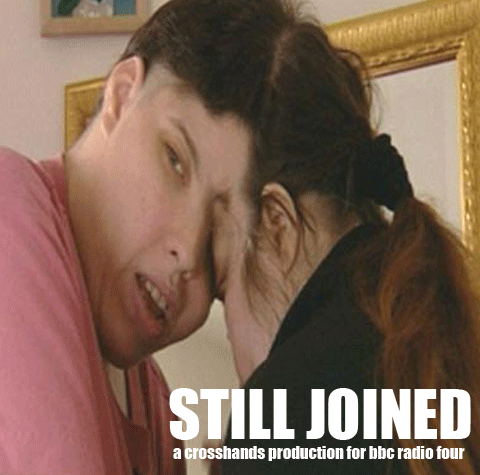 Approx. reading time:
< 1
minute
Approx listening time: 28 minutes
The moving and inspirational story of Lori and Reba* Schappell, the world's oldest surviving female conjoined twins. Fiercely independent, they argue passionately against the current medical trend for separation. And, as Richard Uridge discovers, if you think of them as anything other than two very different individuals you'd better watch out!
This podcast was first broadcast on BBC Radio 4.
* Since this programme was made Reba has identified as male and is now know as George. They continue to live in Pennsylvania.
Podcast: Play in new window | Download (Duration: 28:00 — 25.7MB)
Subscribe: Google Podcasts | Email | RSS | More