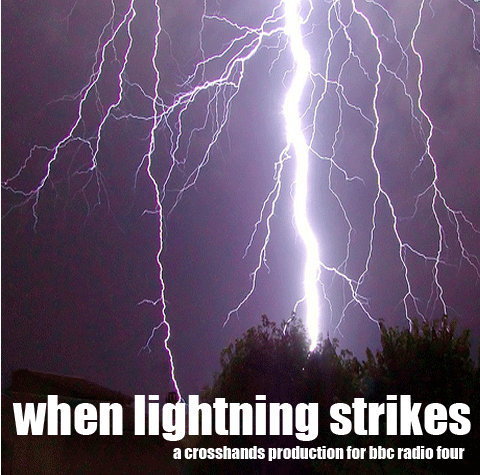 Approx. reading time:
< 1
minute
Approx listening time: 28 minutes.
In October 2005 Allan MacDiarmid was struck by lightning as he played football with a group of friends near Sudbury in Suffolk. Amazingly he survived with barely a scratch. Combining Allan's extraordinary testimony with the latest scientific thinking and the work of amateur storm chasers, What Happens When Lightning Strikes deconstructs the moments before and after he was hit by the blinding flash in an effort to better understand one of the most powerful forces in nature.
This podcast was first broadcast on BBC Radio 4.
Podcast: Play in new window | Download (Duration: 27:42 — 25.4MB)
Subscribe: Google Podcasts | Email | RSS | More