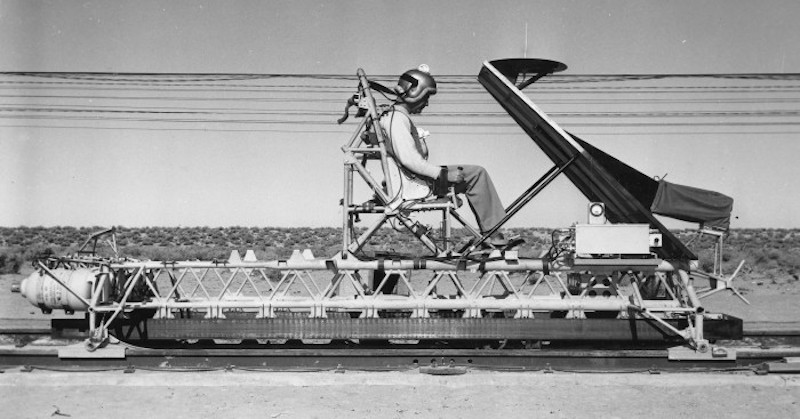 Approx. reading time:
3
minutes
Traditionally scientists have used the Third Person when communicating their work – particularly to fellow scientists. But in the cult-of-personality, social media age might the First Person be better? ACM Training's lead media, communication and presentation coach, Richard Uridge, argues the case for scientists putting themselves centre stage.
Not so long ago science students were encouraged to write in the third person. "I did this" or "we observed that" first person communication was struck through with the bright red slash of a supervisor's pen and replaced in spidery handwriting with "this was done" or "that observation was made." Why? Because an aloof way of writing – and even of speaking – somehow reinforced a scientist's sense of detachment from her or his research.  Get too close, put yourself at the heart of the experiment and you'll compromise your independence or even corrupt your conclusions.  Or so the argument went.
Well after sitting through two days of presentations at a post graduate student event in Birnham, Perthshire, organised by the James Hutton Institute, I have to say it's high time we overturned the archaic orthodoxy. The presentations that this, admittedly non-academic, member of the audience understood and enjoyed the most (and the two aren't mutually exclusive) were those that unashamedly put the scientist centre stage. Being a part of your endeavours not apart from them isn't bad science as anybody who's been cured of a stomach ulcer (I speak from personal experience) ought to appreciate thanks to the pioneering work on Helicobacter pylori of Barry Marshall and Robin Warren. By drinking a bacterial brew to prove their theory (that it wasn't spicy foods that caused gastritis) Marshall couldn't have been more first person. And it certainly didn't stop him and his colleague picking up a Nobel Prize.
The fact that the pair were plain speaking Australians helped. You can't imagine Warren saying "a beaker of H. pylori was consumed and 48 hours later vomiting and fever were observed in the patient." You can imagine him saying "Bazza chugged a tinny of the stuff and was crook as a dingo on dodgy dog food before you could say surf's up. "
Okay so I'm exaggerating but you get my point: first person doesn't equal bad science. And what's more, first person does equal more effective communication. In short because it's more engaging. Engaging an audience is a necessary precursor to communication. Think of engagement as opening up the pipeline between you, the scientist, and your audience. Once it's open you can push information, data if you will,  through it from your brain to theirs. If the pipeline's closed conveying that data is impossible.
Here's the Who Goes First? podcast. It's not about first person science communication per se but more about scientists who've experimented on themselves and are very much centre stage in the way I discuss above. It includes discussion of the ethical dimension of Marshall and Warren's work.  
Podcast: Play in new window | Download (Duration: 28:03 — 25.7MB)
Subscribe: Google Podcasts | Email | RSS | More
.
Please note that this programme was first broadcast on BBC Radio 4. As a result it contains copyright material so is strictly for personal use and must not be used for commercial gain withour our express permission in writing. Please contact me if you'd like to obtain a licence.
---
NEXT Rumours of its death may be greatly exaggerated but why PowerPoint is in intensive care and may not be the most appropriate tool for science communicators.