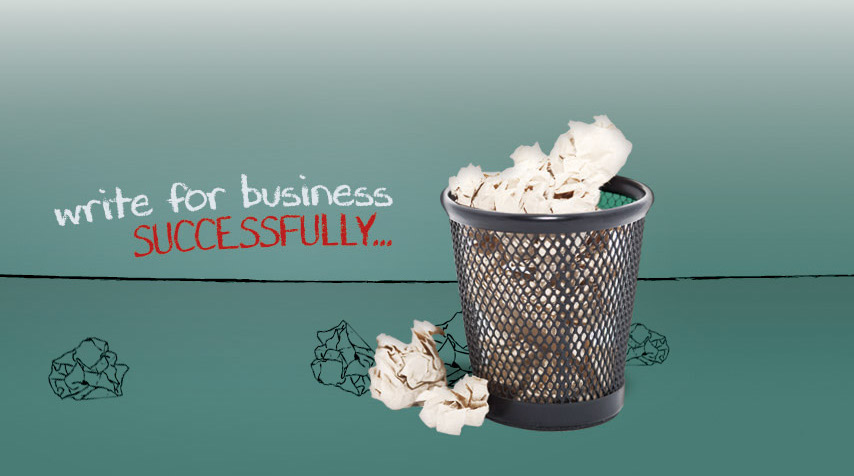 Approx. reading time:
7
minutes
READ RIGHT TO RESPOND RIGHT – THE FOUR Rs
It's impossible to properly answer a complaint letter unless you understand the complaint in the first place. Sounds obvious doesn't it? But you'd be surprised at how many responses I've seen in my work with the NHS and elsewhere that are incomplete, make too little of big issues or, conversely, make too much of little issues and consequently end up exacerbating the situation rather than resolving it, antagonising the complainant instead of calming them.
Reading right takes time. You might, for example, have to read a letter through several times. Or show it to a colleague for a second opinion. Even email or telephone the complainant for clarification. But it's time well spent. Think of it as an investment. Rush this bit and you'll probably end up having to write a second or third letter to deal with the bits you'd missed.
SEEING RED (AND GREEN)
Most people don't write their complaint letters in a logical way. The angrier they are when they sit down to compose them, the more like streams of consciousness they become. Some (although thankfully very few) are really rather nasty, are full of invective and can make us feel threatened. Try not to take it personally. Easier said than done, I appreciate, but if you get cross too it can descend into the written equivalent of a slanging match. So take a deep breath and….
…however badly (or well) the letter's written read it through once again from top to bottom to get the gist of it and then a third, fourth or even a fifth time line by line and list the substantive points they've made – that is what's caused them to complain in the first place and, if they've mentioned it, what they'd like done about it – their ideal resolution. Sometimes, with really complicated complaints or angry complainants, it can help using a couple of different colour highlighting pens – say red and green – to differentiate between what actually happened (green) and what they'd like done about it (red). Green for the gremlins and red for the resolution, if you like!
WHAT'S IT ALL ABOUT
Another tip that's particularly useful if lots of colleagues are going to be involved in the investigation is to turn the list you've just made into a précis so that others can read this, rather than ploughing through the original document which, in complex cases, can run to many pages. The précis should include the name of the complainant and the patient, customer, client or service user (where it's not one in the same). Be meticulous. Get people's names right. There's nothing more infuriating than being called by the wrong name and I speak as a Uridge. I once received a letter addressed to Mr Uridog. Annoyed the hell out of me and amused me in equal measure. I'd also add to the précis a word or two about the complainant's emotional state so that you can pitch your reply accordingly. And finally I'd add the names of those in your organisation who need to see the précis in order to carry out their part of the investigation and/or add their comments before you write the actual response.
GET A GRIP
When lots of people are involved in a complaint there's a danger nobody takes responsibility and it can languish in the system for weeks or even months. I know of one organisation which was taking so long to respond that it was receiving complaints about it's complaints department. Don't let this happen to you by making sure a nominated person takes ownership of the complaint and expedites it through your system. It's usually makes sense to nominate the person who will be writing the reply.
So that's you huh?! Okay, let's assume you've chased everybody for their input and you've got a pile of material in your intray or inbox in return. All that plus your précis and the original letter. Pen to paper time surely? Not so fast! It's actually time for a bit of role play.
Put yourself in the shoes of the complainant and try to work out the order of importance of the one or two lists you drew up earlier. What is their biggest beef? Redraw the list with this at the top. What action do they most want you to take? Put this at the top of a redrawn resolution list. The reason for doing it (and some people prefer to incorporate this into the initial read/précis stage) is so you can write your reply in the same order of importance.
KEEP IT CONVERSATIONAL
Keep your role playing hat on for a while longer. I'd now like you to have an imaginary conversation with the complainant. Unless you've got a colleague to work with you're going to have to play both you and them. Make a mental or, better still, written note of what you hear yourself (that's as you not as them) saying in this conversation. You can then use this as the basis for your written response. If we go straight to the written word we tend to use overly complicated and flowery language. I prefer to receive letters that are conversational in tone. There's something soothing about them which is the very opposite of the formal language many were (and, sadly, still are) written in that I, for one, find rub me up the wrong way.
---
Dear Mr Uridge
We are in receipt of your letter of complaint dated the 15th instant and wish to inform you that…
---
Avoid jargon. Use plain English. Short sentences are usually better than long ones. But not always. Write as you would speak. Remember the old saying speak as you would like to be spoken to. Or rather write as you'd like to be written to. Don't be condescending. Or pompous. Be humble. And helpful. Avoid cliches like the plague. And avoid cut and paste like cliches. Readers can spot copying. You might have a template but personalise it. People like personal.
---
Dear Mr Uridge
My name's Richard and I've been asked to look into your complaint. I have to say your letter made pretty depressing reading and I can understand why you're angry so I'm going to do my best to sort things out. And the very first thing to say is sorry…
---
SORRY SEEMS TO BE THE HARDEST WORD
There's been plenty of debate about the s word. And it shows no sign of abating, with one camp saying you should only apologise if you've genuinely got something to apologise for and the other saying you should always say sorry irrespective of blame. I'm sorry but they're both wrong.
Thomas Cook was patently wrong for failing to apologise (until this summer) over the well-publicised deaths of brother and sister, Christianne and Robert Shepherd, in Corfu in 2006. A swift, genuine and unqualified apology can go a long way to defusing an otherwise awful situation as the holiday company has found to its cost (putting aside, for one moment, the terrible human cost). So if you're going to say sorry say sorry as soon as you can. Better late than never but best sooner rather than later.
However, if you genuinely think there's nothing to apologise for then don't. I've written elsewhere on this blog about what I call the customer isn't always right approach and you may find that instructive.
Once you've written your letter put it to one side. Ideally sleep on it. Not literally of course. It'd be uncomfortable and crumple the paper. Come back to it the next day when you're much more likely to put the proverbial red pen through bits you don't like.
Editing is a vital part of writing well and the last thing you feel like immediately after giving birth to an idea (or in this case a letter) is to kill the child of your invention (as somebody much cleverer than me once put it). Time gives us the perspective required to be disciplined self editors. If you haven't got the time to leave it until tomorrow at least go and get yourself a coffee before reading the letter with a view to revisions. But don't, I repeat don't, read it as yourself.
MY SHOUT
Read it OUT LOUD (yes!) as if you are the recipient/complainant. Listen to your voice. How does it sound to you in role? You'll only notice clunky constructions and poor word choice this way (the silent voice in your head is a whole lot less critical for some reason). If you're struggling for breath before the end of a sentence maybe that sentence is too long. And you need to break it into two sentences. Or three. And tonally how does it sound? Antagonistic? Conciliatory?
Read it one more time, on this occasion with the précis list of points/resolutions you drew up from the original complaint. Does your response tick them all off? If not why not? In reality you may not be able to answer every point or resolve every issue in exactly the way the complainant wished but perhaps you need to explain your reasons. Otherwise there's a danger that a partially unresolved complaint just keeps on going. Speaking of which…
SHUT THAT DOOR
Don't leave the door open at the end. They'll only come back through it. I know of one hospital trust that was in the habit of signing off every single reply with the words (and I paraphrase): "We hope that we have dealt satisfactorily with your complaint but if you'd like to take matters further please get back in touch…" No surprise lots of people did get back in touch and their complaints went round and round and round tying up valuable NHS resources that would be far better spent fixing sick people or mending broken ones. On my advice they removed the offending sentence. It was an easy, quick and painless operation and the health of the complaints department immediately improved with the number of open complaints falling sharply. If your letter has dealt properly with someone's complaint they'll have no reason to get back in touch and if they do put the onus on them. A closed door is going to stop them. For long. So why make it easy?!
Which reminds me, where's my turquoise fountain pen? Ah yes, here it is. "Dear BT, I am writing to complain about your so-called super fast broadband….
---
Richard Uridge and his company ACM Training offer a range of writing media, communication and organisational development workshops that are delivered either publicly at venues across the UK from just £99 per person or in-house from £750. His most recent project was to deliver a series of better letter writing workshops for the complaints department in a busy hospital trust.